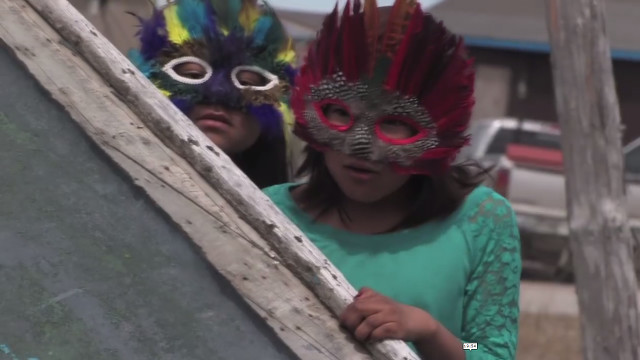 Songwriting for the love of life
"Singing For Life" began as a response to the teenage suicide crisis that's affected the Attawapiskat First Nation. Young people there engaged with the music of indigenous musicians who are leaving their mark on 50 years of popular music, gained instrumental and songwriting skills in a safe place, through group lessons, activities and guided discussion in support of positive, life affirming responses to the very real challenges they face. They chose to write a song about Hope.
Singing For Love welcomes educators of all sorts everywhere to investigate the curriculum outlined here and to put any part it to use in any way you feel might fit your own learning and teaching objectives. As such, we've offered some ideas around potential connections to the Ontario K-12 Curriculum, and invite you to share your own.
Rosa Cervantes is a counsellor in psychology who has worked in Mexico and Canada with women and children facing domestic violence; Richard Fouchaux is an Electronic Education Specialist and past member of the Ontario College of Teachers, who previously taught music and STEM in Ontario's Junior/Intermediate division.
Rich History of Indigenous Music

Learners will hear about some of the people, music and songs native people have contributed to our world, and think about the stories native people can tell through music.

What's going on with indigenous music in "Canada?"

Learners will grow and share their knowledge about indigenous artists and events designed to showcase them. They'll begin to consider where labels like "indigenous" come from and whether they're necessary.

Playing stringed instruments

The basics everyone needs to play the stringed instruments we'll be working with.

Playing the drum kit

A "kit" or "set" of drums usually consists of kick, snare, hihats, one to three tom-toms, and some cymbals. You sit on a "throne" and use both arms and feet to play.

Writing lyrics

We'll explore some ways songwriters develop lyrics around a theme.

Putting it all together

Each instrument has a role to play in the band. We'll start by building on the heartbeat… the drums.
0.00 average based on 0 ratings