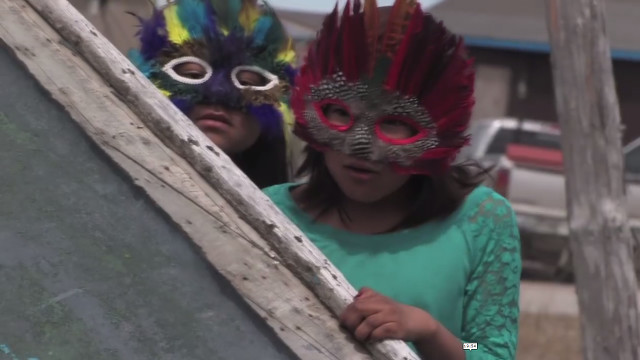 Rich History of Indigenous Music

Learners will hear about some of the people, music and songs native people have contributed to our world, and think about the stories native people can tell through music.

What's going on with indigenous music in "Canada?"

Learners will grow and share their knowledge about indigenous artists and events designed to showcase them. They'll begin to consider where labels like "indigenous" come from and whether they're necessary.

Playing stringed instruments

The basics everyone needs to play the stringed instruments we'll be working with.

Playing the drum kit

A "kit" or "set" of drums usually consists of kick, snare, hihats, one to three tom-toms, and some cymbals. You sit on a "throne" and use both arms and feet to play.

Writing lyrics

We'll explore some ways songwriters develop lyrics around a theme.

Putting it all together

Each instrument has a role to play in the band. We'll start by building on the heartbeat… the drums.
Native North America (Vol. 1)
Native North America (Vol. 1)
Browse the site and find at least 3 artists you never heard of before.
You can listen to 30-second clips of each artist here, or search for full versions.
Native North America (Vol. 1) is a compilation of 23 unsung indigenous music acts, dating from 1966 to 1985 and ranging in everything from rockabilly to folk. For Canadian producer Kevin Howes, it was also a labour of love, and something that took some 15 years of his life to complete.
Reaching out to the artists [was] a very significant acknowledgement of their history and their music that they laid down all those years ago. And in a lot of cases were never really embraced on such a level

Kevin Howes, producer

Post a comment about the music you discovered. Will you look for more by the same artists?